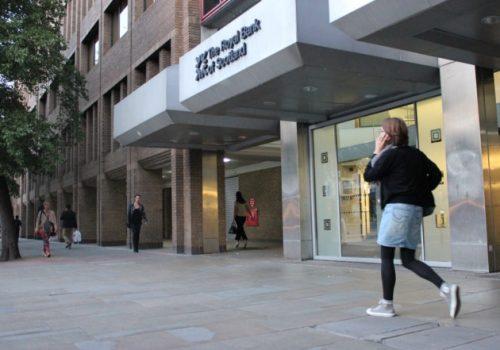 Premier Technical Services Group PLC (PTSG) has been awarded a contract which will see its Access and Safety division return to Royal Bank of Scotland's Regents House site to perform repair works to access systems at the building.
Regents House is one of RBS's London-based offices located in Islington. Following remedial works which took place to the building's roof, PTSG's Access and Safety division will be attending to repair and refit the building's cradle track system, which is used for façade access during maintenance and inspection works.
PTSG's engineers have previously attended Regents House to complete track repairs following inspection, and will utilise their existing knowledge of the site to provide a safe and cost-effective solution.
PTSG has worked on several projects for RBS in recent years, including installing a new travelling gantry system at its Thanet Grange base in Southend, and inspection and testing of overspeed brake equipment at its Premier Place headquarters in Devonshire Square, London. The Group's Electrical Services division also delivers Portable Appliance Testing services for a nationwide portfolio of the banking group's sites.