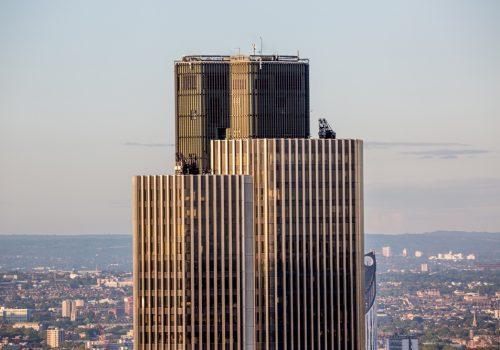 Premier Technical Services Group PLC (PTSG) has been awarded a contract to perform testing of access equipment at one of the tallest skyscrapers in the City of London.
Tower 42 is a landmark building offering 324,000 sq. ft. of office space. It is a 42-floor skyscraper set in the heart of the City of London. The site is home to over 50 international companies and 3,500 people. The building is the third tallest skyscraper in the City of London and the eighth tallest in Greater London.
PTSG's Access and Safety division will deploy engineers to carry out six monthly inspection and testing of the building's Skyjack system. The Skyjack is a compact self-propelled electric scissor lift, which provides access solutions to Tower 42's highest points. PTSG's engineers will carry out inspections to ensure this safety-critical piece of equipment is fit-for-use and working to the relevant compliance standards.
PTSG is the largest provider of cradle maintenance services for permanently installed suspended access equipment in the UK. The company provides maintenance, inspection, testing and repair services for all types of equipment including building maintenance units, gantry systems, cradle systems, monorail systems and lifting equipment.