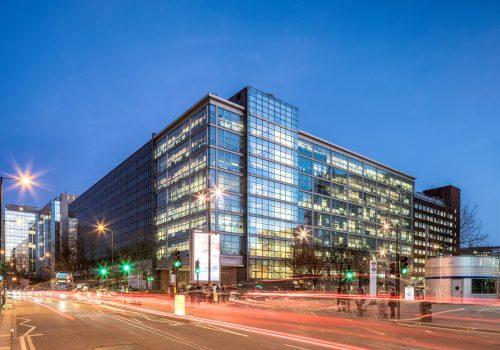 PTSG has been awarded a contract to provide repair and maintenance services to access equipment at the UK and Ireland headquarters of global cosmetics firm L'Oreal, in Hammersmith, London.
PTSG's Access and Safety division will deploy engineers to provide repairs to cradle and track systems on the building's roof, and also to supply and fit a new cradle trolley.
L'Oreal is the world's largest cosmetics company, developing products for hair colour, skin care, sun protection, make-up, perfume and hair care. The company is active in dermatology, toxicology, tissue engineering, and biopharmaceutical research fields and is also the top nanotechnology patent-holder in the United States.
PTSG has developed a strong partnership with L'Oreal and has carried out several servicing and maintenance projects at its headquarters in recent years. The Group takes great pride in its partnership working ethos, and enjoys working with several other major brands, including retail giants M&S and B&Q, providing a range of specialist services to hundreds of stores nationwide.