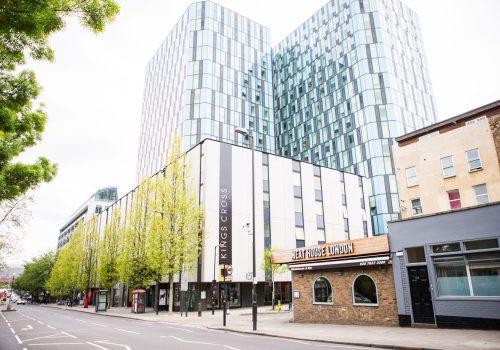 Premier Technical Services Group PLC (PTSG) has been commissioned to provide repairs to access equipment at a unique student accommodation building in central London.
The project will be delivered on behalf of Chapter, the student accommodation brand of Greystar Europe Holdings Limited. Greystar is a leading, fully integrated US real estate firm and one that thousands of families from around the world trust to provide their children with a home away from home whilst completing their studies.
PTSG's Access and Safety division will attend Chapter King's Cross to provide various repairs to two access machines, ensuring they are serviceable and fit for purpose.
Set in the heart of King's Cross, Chapter's building has far-reaching views across London and counts some of the world's most famous businesses, like Google, as neighbours. Situated close to St Pancras Station, residents are within easy reach of all London universities and connections across the city and to Europe, via Eurostar.
PTSG has a strong presence in the UK's capital, and regularly completes a variety of projects on behalf of clients based in and around central London. Earlier this year, the Group secured an access and maintenance contract at the Aga Khan University's R1 building, which forms part of a new 4.5-acre campus also located in King's Cross.