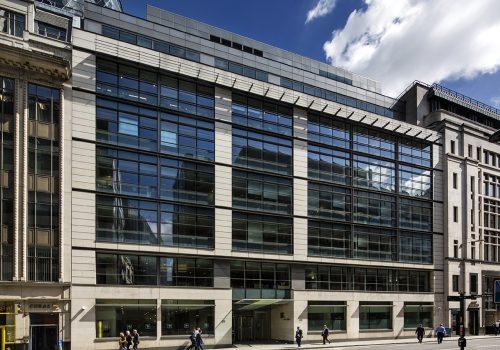 Premier Technical Services Group PLC (PTSG) has been awarded a long-term contract to provide inspections of access equipment at The Chubb Building, 100 Leadenhall Street in London.
100 Leadenhall Street is the headquarters of Chubb, the world's largest publicly traded property and casualty insurer. With operations in 54 countries, Chubb provides commercial and personal property and casualty insurance, personal accident and supplemental health insurance, reinsurance and life insurance to a diverse group of clients.
The building is a 10-storey high-rise building located in London's prime EC3 insurance location. As part of the inspection contract PTSG's Access and Safety division will deploy cradle maintenance engineers to perform yearly inspections and servicing of the building's cradles for the next 10 years.
PTSG provides maintenance, inspection, testing and repair services for all types of equipment including building maintenance units, gantry systems, cradle systems, monorail systems and lifting equipment. The Group's Access and Safety division is recognised as the largest provider of cradle maintenance services for permanently installed suspended access equipment in the UK.