Board and committees
John Foley – Chairman
John is a co-founder of the Group and was Chief Executive of MacLellan Group plc ("MacLellan"), a facilities services company, from 1994 until it was acquired by Interserve plc for an enterprise value of £130 million in June 2006. At the time of John's appointment, MacLellan was loss making, with a turnover of circa £5 million and 50 employees. When it was sold to Interserve, MacLellan had a turnover of circa £250 million and a profit before tax of circa £9 million, with 13,500 employees. MacLellan grew through a series of acquisitions and organic growth. John is a Chartered Accountant and barrister.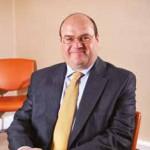 Paul Teasdale – Chief Executive Officer
Paul is a co-founder of the Group and has significant experience and expertise in the access and safety sector, having founded TASS Europe Limited ("TASS"), whose activities included the installation, repair and maintenance of safety eyebolt systems, cradle and safety ladder tie systems, in 1999. TASS was sold to MacLellan in 2004 for £6 million and Paul joined MacLellan as managing director of TASS.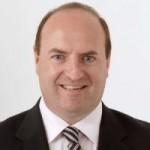 Roger Teasdale – Managing Director
Roger joined the Group as Managing Director in November 2014, and was previously president of the advanced wound management division (divisional revenue of $1.4 billion, with 4,000 employees) of Smith & Nephew Plc. Roger was employed by Smith & Nephew Plc for 25 years and held a number of key roles including president of their North American business, president of their extruded films division and senior vice president of advanced wound care. Roger is a qualified Chartered Accountant and holds a BA in accounting and management control.
Mark Watford – Finance Director
Mark joined the Group as Finance Director in September 2014 and is a Chartered Accountant. Previously, Mark was a vice president of finance at Smith & Nephew Plc and a member of the global executive management team of its advanced wound management division. Prior to Smith & Nephew Plc, Mark was finance director and managing director of a regional firm of building contractors.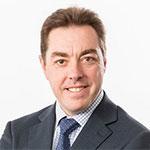 Adam Coates – Company Secretary
Adam is a Chartered Accountant and, after qualifying with KPMG in 1992, he became Group Financial Controller at Intercare plc until 2003. He was subsequently Financial Controller at Persimmon plc. Adam joined the Group in 2010, with his initial role being Finance Director and Company Secretary. In 2012, Adam became responsible for acquisition activity as Acquisition Director.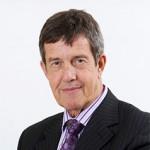 Alan Howarth – Non-Executive Director
Alan joined the Board on Admission. He is Chairman of Cerillion plc, Tern plc and Essential Ltd plus a number of other companies, nationally and internationally. He was previously a senior partner with Ernst Young.
Michael Higgins – Non-Executive Director
Michael joined the Board in January 2018. He is currently the chairman or non-executive director of three listed companies, namely Ebiquity plc, Plant Heath Care plc and Progility plc and has further non-executive interests in a range of private companies. Michael previously was Chairman of the Quoted Companies Alliance ("QCA"). After reading economics and politics at Cambridge, Michael qualified as an accountant at Price Waterhouse. Following international banking experience with Saudi International Bank he joined Charterhouse, the merchant bank, in 1984. Michael became a KPMG Partner from 1996 to 2006, remaining a senior adviser for a further five years.
Board Committees
The remuneration committee is responsible for determining and agreeing with the Board the framework for the remuneration of Board members and other designated senior executives and, within the terms of the agreed framework, determining the total individual remuneration packages of such persons including, where appropriate, bonuses, incentive payments and share options or other share awards. The remuneration of non-executive Directors is a matter for the chairman and the executive members of the Board. No Director will be involved in any decision as to his or her own remuneration.
The remuneration committee comprises John Foley, Alan Howarth and Michael Higgins and is chaired by John Foley. The remuneration committee meets at least twice a year and otherwise as required.
The audit committee is responsible for monitoring the integrity of the Company's financial statements, reviewing significant financial reporting issues, reviewing the effectiveness of the Company's internal control and risk management systems, and overseeing the relationship with the external auditors (including advising on their appointment, agreeing the scope of the audit and reviewing the audit findings).
The audit committee comprises John Foley, Alan Howarth and Michael Higgins. John Foley is the chairman of the committee. The audit committee meets at least three times a year at appropriate times in the reporting and audit cycle and otherwise as required. The audit committee also meets regularly with the Company's external auditors.